Nemours Children's Health Tees Up support for Blessings in a Backpack at THE PLAYERS Championship with the Jim & Tabitha Furyk Foundation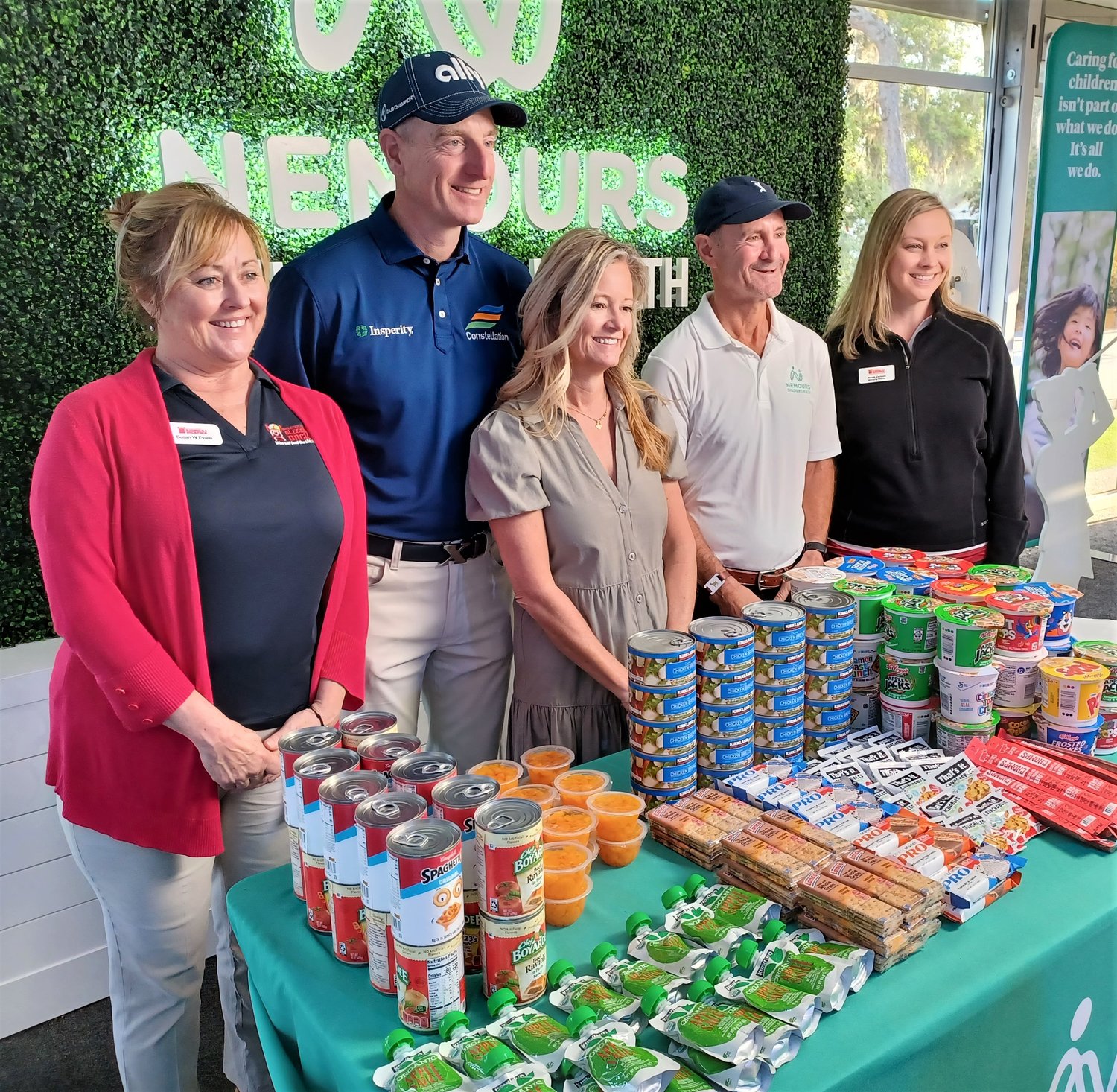 Story via pontevedrarecorder.com.
An estimated one in six children on the First Coast suffer from food insecurity or the symptoms of hunger, such as anxiety and depression. And, while free and reduced lunches are often part of the school day for many students, that doesn't cover weekends.
For several years, Blessings in a Backpack has been addressing this need locally. During the 2021-22 school year alone, the nonprofit provided 200,196 hunger-free weekends to 5,561 kids on the First Coast. Essential to this mission are the volunteers and partnerships.
On Wednesday, March 8, Nemours Children's Health and Jim and Tabitha Furyk joined Blessings in a Backpack representatives at THE PLAYERS Championship Nemours Kids Zone to bring attention to this issue.
While there, Nemours President and CEO R. Lawrence Moss M.D. and the Furyks packed food bags for children and wrote inspirational notes to be included in the bags.
Moss said the effort is relevant to Nemours, which takes a holistic approach to children's health and has a long-standing relationship with Blessings in a Backpack.
"Nemours is about the health of all children," he said. "The kids in our clinics and hospitals have very complex problems, like cancer and severe congenital anomalies. We're here for those kids, but we're just as much about the health of all kids in the population."
He said the evidence shows that medical care only makes up about 15% of children's health. The rest is comprised of a host of factors, with food security being near the top of the list.
Blessings in a Backpack First Coast Managing Director Susan Evans said the local group partners with 46 schools in three counties. The organization provides professionally packaged, balanced meals as determined by a registered dietician.
"It's all low-sugar, low sodium," Evans said. "National brands, which is intentional because we want our Blessings kids to have the same thing we all feed our children."
Every year, Blessings in a Backpack teams up with Nemours for a major packing event.
"They come out from every department and every office, and they stand shoulder to shoulder, and they pack 1,000 bags for kids they'll never meet and never know," Evans said.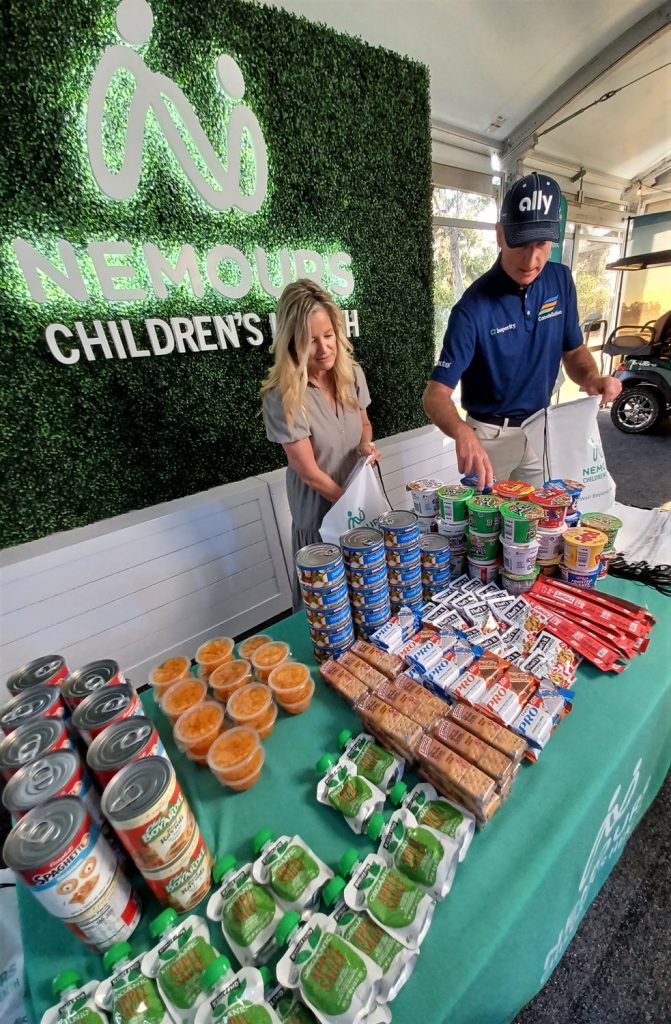 Blessings in a Backpack began in Louisville, Kentucky, in 2005. Inspired by its work, local residents launched a chapter here. Initially, the Jim and Tabitha Furyk Foundation ran the program in Duval and St. Johns counties.
The value of the program was quickly evident in a rise in test scores and school attendance among students who had previously been food insecure.
Tabitha Furyk, who was instrumental in bringing the chapter here, said they were excited to have a presence at THE PLAYERS.
"Any way we can spread the word about Blessings in a Backpack and all the good they're doing … is super helpful," she said. She added that it costs the program about $130 to feed a student for an entire school year.
"To visit the schools and see the children, how excited they are about the snacks they take home for the weekend, it's really driving kids to come to school to get an education and learn," said Jim Furyk. "And it's all from the fact that they're being fed. That's humbling, when you think about it."
PLAYERS Championship Executive Director Jared Rice had praise for the Furyks and Nemours.
"Nemours is an unbelievable partner of ours at THE PLAYERS Championship," he said. "More importantly, they are an unbelievable partner to kids in our community."