Our Mission
Our Mission:
Blessings in a Backpack mobilizes communities, individuals, and resources to provide food on the weekends for school-aged children across America who might otherwise go hungry.
Our Vision:
Every school-aged child in America has the nourishment needed to learn and grow. As a leader in the movement to end childhood hunger, Blessings in a Backpack strives to ensure children do not go hungry on the weekends by empowering individuals and communities to take action.
Our Impact:
Blessings in a Backpack has partnered with Quaker Oats and Ipsos, a leading global market research company, on a national evaluation project that measures program impact on a deeper level than bags and pounds of food distributed. This project involved various Blessings' stakeholders, such as children and teachers, in the evaluation process. Surveys found that, in addition to no longer feeling weekend hunger pangs, children fed by Blessings experience the following impacts on their lives:
78% of kids feel cared for by their community
71% of kids feel that Blessings is helping their family
60% of kids have fewer behavioral issues
60% of children report that their school attendance is better
59% find it easier to learn at school
In 2005, Missy Hammerstrom was volunteering and eating lunch with the kids at an elementary school in Louisville, Kentucky, when a little girl asked if she could have Missy's apple. Missy asked why. The girl said she wanted to take the apple home so she would have something to eat over the weekend.
Missy, inspired to prevent childhood hunger on the weekends, teamed up with community leaders to start the first Blessings in a Backpack program at Roosevelt Perry Elementary School in Louisville. The program quickly grew throughout the city and commonwealth of Kentucky.
Watch the video above for the full story.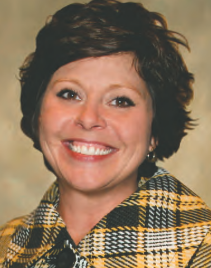 In December 2008, Blessings in a Backpack opened its first program outside of Kentucky and became a national 501(c)(3) charitable organization. Since then, Blessings in a Backpack has provided 23.5 million hunger-free weekends (bags of food) for more than 838,600 kids nationwide!
Add in our dedicated volunteers, partners, and staff, and over 1 million lives have been impacted by our mission… and counting!
If you're interested in getting involved with the Blessings in a Backpack Orlando Chapter, click here.