Quarterly News | June 2022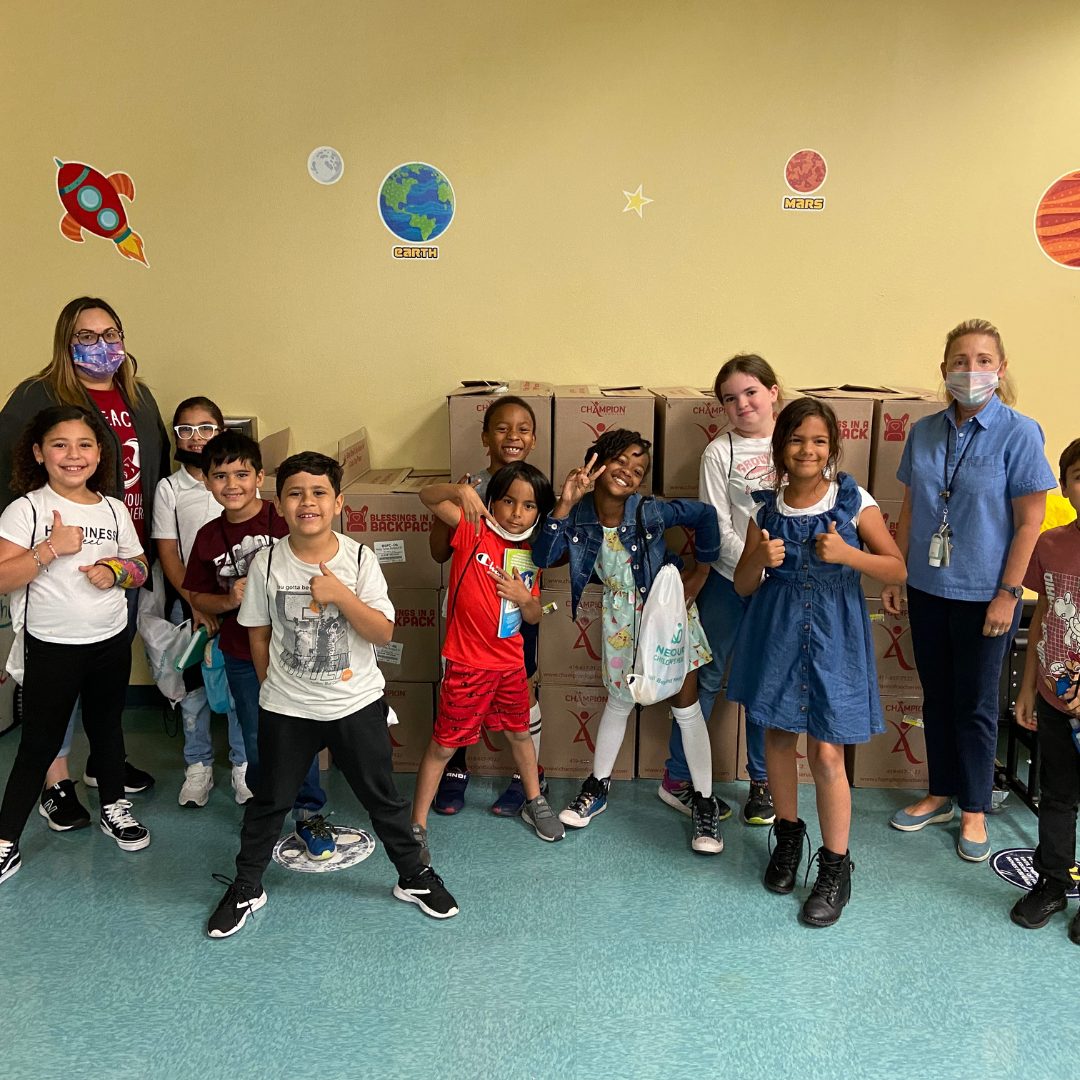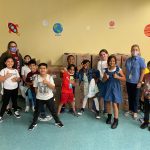 FAST FACTS
School is out for summer!
We continue to provide Blessings in a Backpack for several programs over the summer thanks to your support!
Here is a snapshot of how we ended the 21-22 school year:
5,253 children served
36 program locations
180,706 hunger-free weekends
More than 400 volunteers
Serving children across Orange, Seminole, and Osceola Counties
WHAT'S AHEAD
Back to School is right around the corner!
The kids are out for the summer, but the first day of school will be here before we know it! The first day of school in Central Florida will be Wednesday, August 10.
We have a goal of providing Blessings in a Backpack for 6,660 students in the new school year and you can help make that a reality!
Did you know that you could sponsor Blessings in a Backpack for a local child for only $11 a month?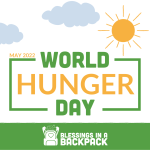 WORLD HUNGER DAY RESULTS!
During the last week of May, and culminating on Saturday, May 28, World Hunger Day, over $25,000 was raised to provide Blessings in a Backpack to Central Florida children over the summer! That equates to 6,250 hunger-free weekends for local kids — a tremendous impact!
Thank you to Sysco Central Florida for the lead gift of $10,000 and the Clarkson Law Firm, P.C., who matched $1,425 of online donations made to our chapter on World Hunger Day.
And a BIG thank you, Blessings family, for your support!
BIRDIES FOR BLESSINGS BRIGADE:
Join the 1st quarter Justin Rose Birdies for Blessings Brigade!
Here's how it works:
Justin Rose makes as many birdies as he possibly can.
Each quarter, we tally birdies made.

Then you make a donation based on the number of birdies he made.

We feed Orlando area children.
You are now a member of the Justin Rose Birdies for Blessings Brigade!
CORE NEWS:
LPT Realty honored Blessings in a Backpack with Spirit Night at an Orlando Magic game!
In April, LPT Realty joined forces with the Orlando Magic to host a spirit night at a game.
They packed 300 bags of food that were donated to Palmetto Elementary and Sally Ride Elementary and they raised funds to support other existing programs in Central Florida!
Thank you to all who packed food, designed encouraging note cards for the children, and donated to feed hungry tummies on the weekends!
And HUGE thanks to the LPT Realty team for making this event happen!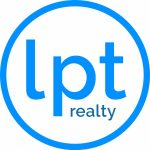 Nemours Children's Health serves 2,000 meals for local kids
The Nemours Children's Health team packed a whopping 2,000 bags of weekend food for local kids. And they did it in record time — it took less than two hours total!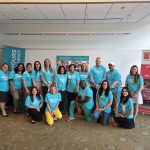 GOOD APPLES:
Central Florida Women's League donates 250 hunger-free weekends
Who will feed the kids this weekend? Irma, Joanne, and all of the kind ladies from Central Florida Women's League will!
They presented a check to Managing Director Sarah Carlson to support the Blessings in a Backpack programs at MetroWest Elementary and Westpointe Elementary.
THANK YOU, CFWL, for your support of MetroWest and Westpointe students! We can't wait to pack with you again in the fall!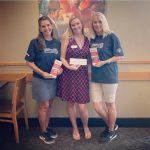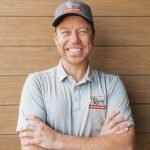 Congratulations to Kennon Adkinson, chief kindness officer at Sonny's BBQ, who was recently named 40 Under 40 by the Orlando Business Journal.
When Kennon isn't spreading the spirit of BBQ, he is serving on the board of the Blessings in a Backpack Orlando Chapter. He shared that he is proud to "have the opportunity to expand the program's reach and achieve its mission of serving meals for students on nights and weekends — when they're not in school."
Volunteer Spotlight: Steve Lang
Steve Lang is always on our speed dial and he is always willing to help!
Usually, Sysco delivers Blessings food bags to the schools for us. But when a corporate partner hosts a packing event, we have to figure out the logistics of getting the packed food to the schools on our own.
With Steve's tremendous help, and a box truck on loan from Robert Palmer Companies, what used to be very logistically challenging for us has become a breeze. He shows up, loads up, drives to the schools, and then unloads all of the Blessings bags on his own.
A HUGE thank you to Steve for being a bigger help than he could ever know
Thank you, Steve, for your helping hand in feeding kids in Central Florida!
And thank you, Robert Palmer Companies!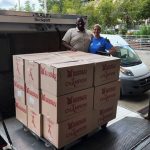 THANK YOU TO OUR DONORS:
Reflects giving from January 1, 2022 to March 31, 2-22
$100,000 and Up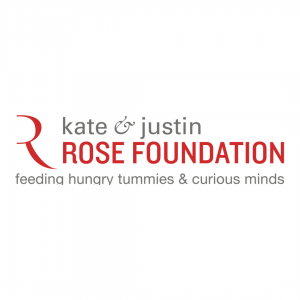 $25,000 – $49,999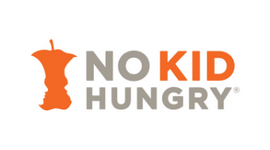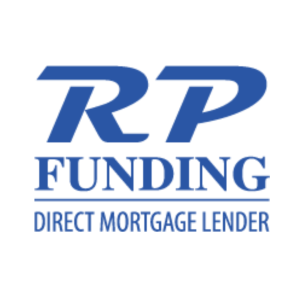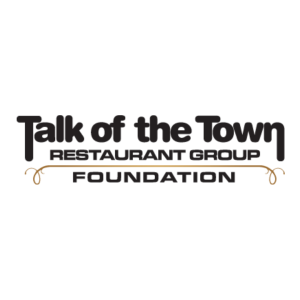 $2,500 – $4,999
Matthew Levy & Tracy Meulman
$1000 – $2,499
Dr. Phillips Charities
Central Florida Chapter of the Florida Restaurant & Lodging Association
Flowstone LLC
Matt & Stacey Hodge
The Lyons Family Philanthropy Fund
RP Funding*
$500 – $999
Sarah & Eric Carlson
THE JUSTIN ROSE BIRDIES FOR BLESSINGS BRIGADE
Anonymous Donor
David Mitchell
Charles Young
*Denotes In-Kind Donor