Justin and Kate Rose Help Fuel Central Florida Youth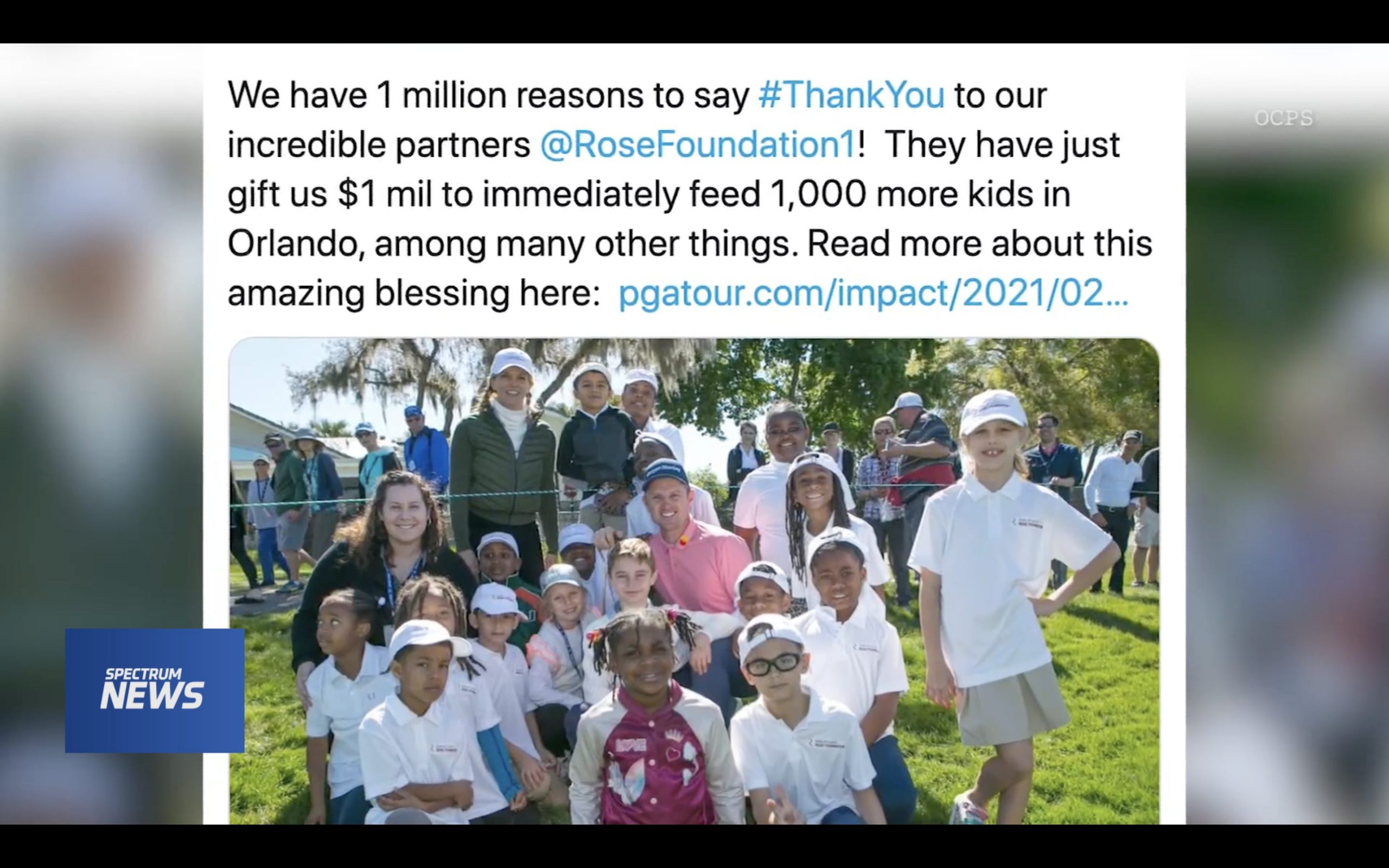 Story by Bri MacNaught via mynews13.com.
Justin Rose has made a name for himself amongst the top professional golfers in the world but off the course him and his wife, Kate, have done something even more important.
"Justin and I get a lot of pleasure out of feeling connected to all kinds of different people and feeling like we are able to lift people up sometimes and offer a helping hand," said Kate Rose, Justin's wife and co-founder of the Kate and Justin Rose Foundation.
They lend a hand and make sure kids throughout Orlando don't go home hungry on the weekends.
"Food and children is just such an obvious essential," said Rose.
They call the initiative Blessings in a Backpack.
"If you don't have food in those tummies nothing is going to make an impact so we have just been trying to close a little bit of a gap in that area," said Rose.
Mellisa Hall is a volunteer with the program that sees the impact firsthand.
"This helps with their overall demeanors and they are able to focus on their school work and they don't have to worry about being hungry. Just their overall mood is better. They get a long with their peers. They enjoy being at school and it just takes away that worry of what are they going to be able to eat," said Mellisa Hall, a volunteer with Blessings in a Backpack.
Justin and Kate have supported this cause for over a decade helping provide more than 500,000 hunger-free weekends to more than 15,000 children in Central Florida.
"When they have that confidence and they don't have to stress about whether they have enough food to eat. They are able to focus on their schoolwork. They can just have a better attitude. Mentally they are prepared," said Hall.
With the pandemic putting a lot of people out of a job the couple realized even more kids were going home hungry so they recently donated another one million dollars.
"We have been consistently feeding between one and two thousand children every weekend in the school year. At the moment it has been about 3,600 and then when our last donation we are going to be able to extend that to another one thousand children," said Rose.
All in hopes of fueling the next generation.
"At the end of the day if it means more children are getting fed because of it and they are going to be able to learn better at school that is huge satisfaction," said Rose.