KFC Sharemobile Feeds Families in Orlando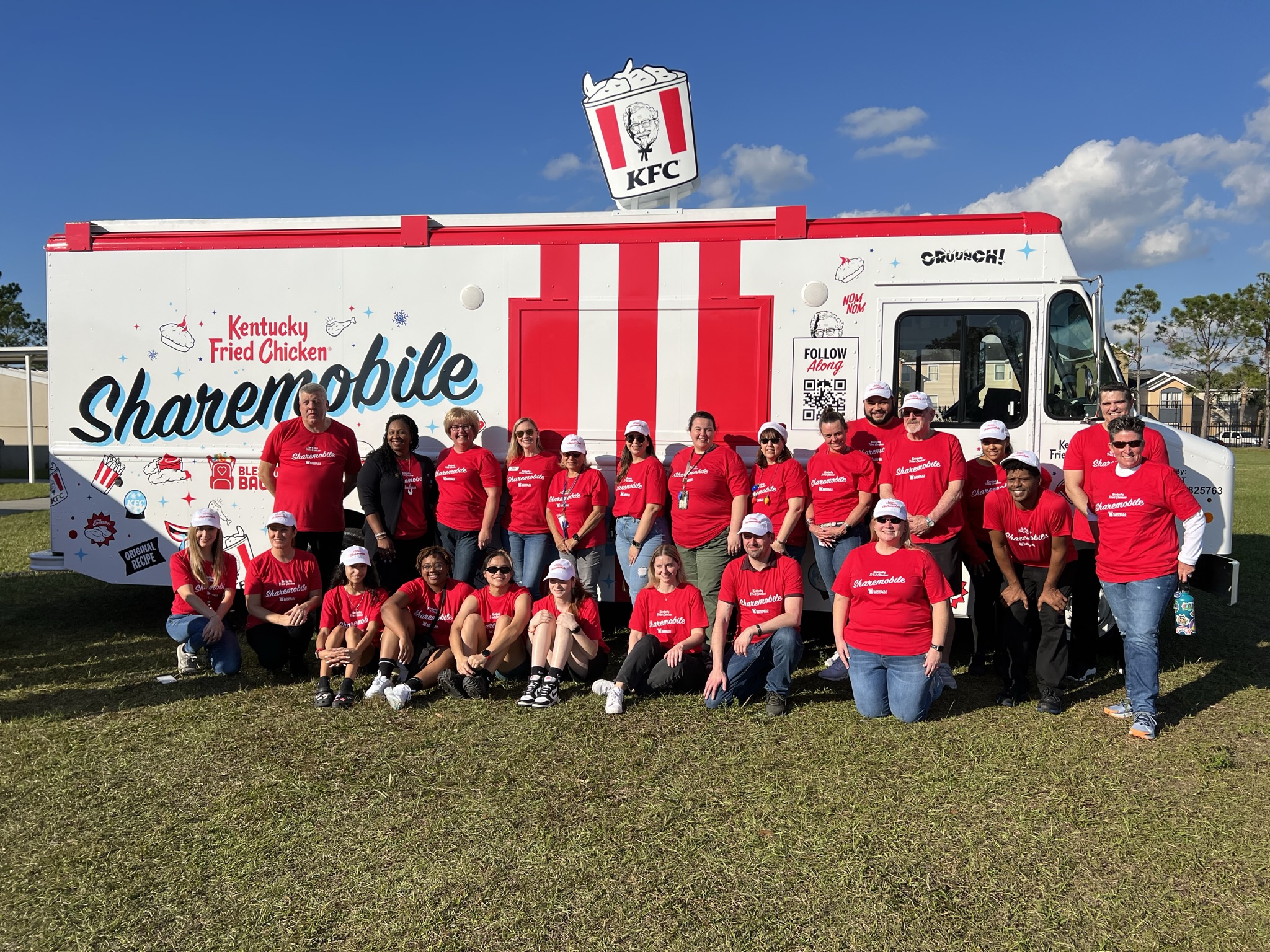 KFC is partnering with Blessings in a Backpack to deliver its "finger lickin' good" meals to families in the Orlando community that are facing hardship.
The holiday food truck stopped at Palmetto Elementary School on Friday to deliver KFC buckets of chicken with sides, to help feed those in need.
Both organizations also gave out KFC gift cards to students and families at the school.
Volunteers said their goal was to lend a hand to those who have been displaced during the recent hurricanes.
The two companies hope to deliver 70,000 meals to families and children around the country.
Click here to read how KFC and Blessings in a Backpack are sharing meals and spreading joy to families across the country this holiday season.