Quarterly News | March '23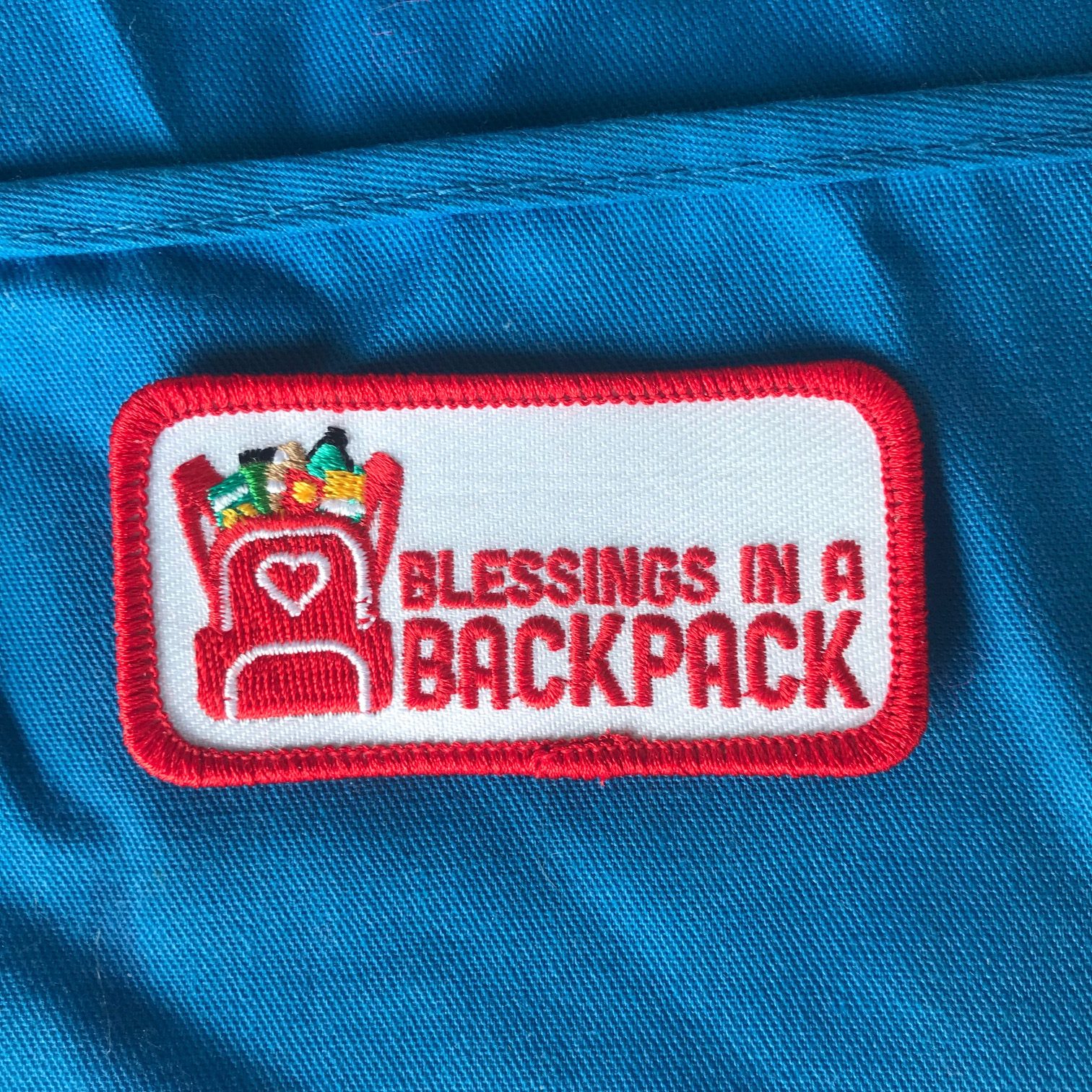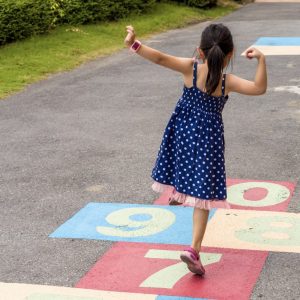 FAST FACTS
Skipping Into Spring Break
Central Florida students just returned from spring break. Thanks to your generosity, 5,690 students across Orange, Seminole, and Osceola counties went home with extra food to ensure they have enough food until they return to school after the break.
Our Waitlist Is Growing
We have many schools on our waitlist with needs ranging from 10 students to 200.  For more information on sponsoring a school or a classroom, please contact us at sarahcarlson@blessingsinabackpack.org or (407) 607-6599.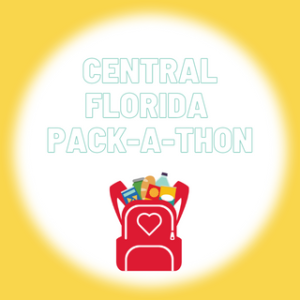 WHAT'S AHEAD
Participate in our first ever team building pack-a-thon event!
Join other like-minded companies across Central Florida to pack bags of weekend food for kids!
Here's how it works:
Choose how many bags you want to pack. Budget $6 per bag.

Pick a date in the first half of May.

Round up volunteers from your team.
Pack food!
Click here for more information on how to get started or sign up.
VOLUNTEER OPPORTUNITIES
Monthly Packing Events at MetroWest or Westpointe Elementary
One Thursday of every month of the school year, we gather to pack food for students at MetroWest and Wespointe Elementary Schools. For more information or the link to sign up to help, please email Sarah Carlson at sarahcarlson@blessingsinabackpack.org.
Tentative Upcoming Dates:
Create Encouraging Notecards
Do you know a high school student looking for Bright Futures service hours? We are always in need of encouraging note cards for our students' Blessings bags!
Find downloadable templates and helpful tips by clicking here.
JOIN THE JUSTIN ROSE BIRDIES FOR BLESSINGS BRIGADE:
Justin won Pebble Beach.  Let's celebrate by feeding kids this weekend!
Justin Rose won Pebble Beach with 17 birdies and three eagles.
Make a donation based on the number of birdies and eagles he made.
We feed Orlando area children.
You are now a member of the Justin Rose Birdies for Blessings Brigade!
New Brigade members will be recognized on the Orlando Blessings website, social media, and in our quarterly e-news!
Blessings in a Backpack Fuels Kids in Central Florida Schools
Recent data from the National Center for Education Statistics show 52% of students in the United States are eligible for free or reduced lunch. The need in Florida is slightly greater at nearly 59%, but Blessings in a Backpack is making sure students in Central Florida have enough to eat all week long.
Thank you, WESH 2, for naming Blessings in a Backpack a 'Community Champion' for kids in Central Florida! Click here to read the full story.
A Great Day of Golf at Our Inaugural Shootout at Alaqua!
We raised an incredible $77,000 at our inaugural Shootout at Alaqua golf event! Big thanks to our sponsors, golfers, and volunteers who helped plan and execute the event. All had a great time, and we cannot wait to see you all in 2024. Look for a save-the-date coming soon!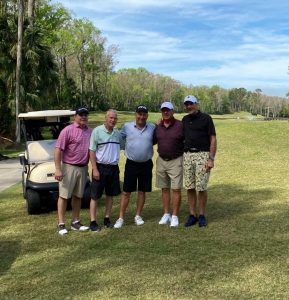 National Nutrition Month: A Focus on Children's Food Options
The USDA's Food and Nutrition Service are making important updates to school nutrition standards to support healthy kids based on feedback from school nutrition professionals, public health and nutrition experts, and parents.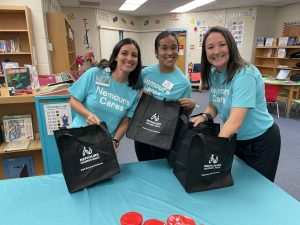 Nemours Children's Health + Blessings in a Backpack
Nemours believes food insecurity is one of the most critical factors regarding a child's health. That's why they're partnering with Blessings to ensure the students at Boggy Creek, Layer, and Winegard Elementary Schools have food on the weekends.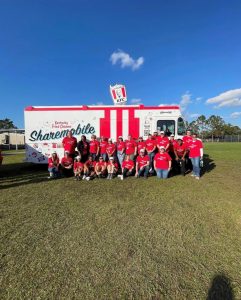 Thank you to KFC for coming by with your Sharemobile!
KFC partnered with Blessings in a Backpack to deliver its "finger lickin' good" meals to families in the Orlando community facing hardship.
The holiday food truck stopped at Palmetto Elementary School to deliver KFC buckets of chicken with sides, to help feed those in need.
They also gave out KFC gift cards to students and families at the school.
Volunteers said their goal was to lend a hand to those who have been displaced during the recent hurricanes. The two companies hope to deliver 70,000 meals to families and children nationwide.
Reflects giving from July 1, 2022 to December 31, 2022
$100,000 and Up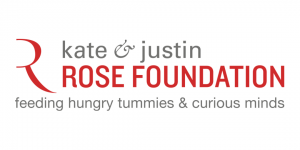 $50,000 – $99,999

$15,000 – $24,999
Judd Webster
$10,000 – $14,999
James Gorman
$2,500 – $4,999
Conga
Pete Madison
$1,000 – $2,499
Scott Cahill
Lisa Caldwell
Sarah and Eric Carlson
Cedella and Luis Fermin
FUMC Hannah's Closet
Diana Griffin
Lynne & Stan Hildebrand
Jr Davis Construction
Matthew Levy and Tracy Meulman
Lisa Mouton
National Business Aviation Association
Jill Palmer
Marriott Vacations Worldwide*
Walt Disney World Foundation
Lee Wybranski LLC
John and Melissa Youngblood*
$500 – $999
Aflac Team Weiss and Associates*
Lauren & Barry Bloom
Christopher Clark
Gina Fugnitto
Maggie Hickson
Tyler Kurau
Kim Sessa Moore
Orlando Magic*
Brittanie Olavarria
Michelle Reed
Dave Rusnak
Laurie Sullivan and Melissa Albright
THE JUSTIN ROSE BIRDIES FOR BLESSINGS BRIGADE
Anonymous Donor
David Mitchell
Charles Young
*Denotes In-Kind Donor