Quarterly News | September '23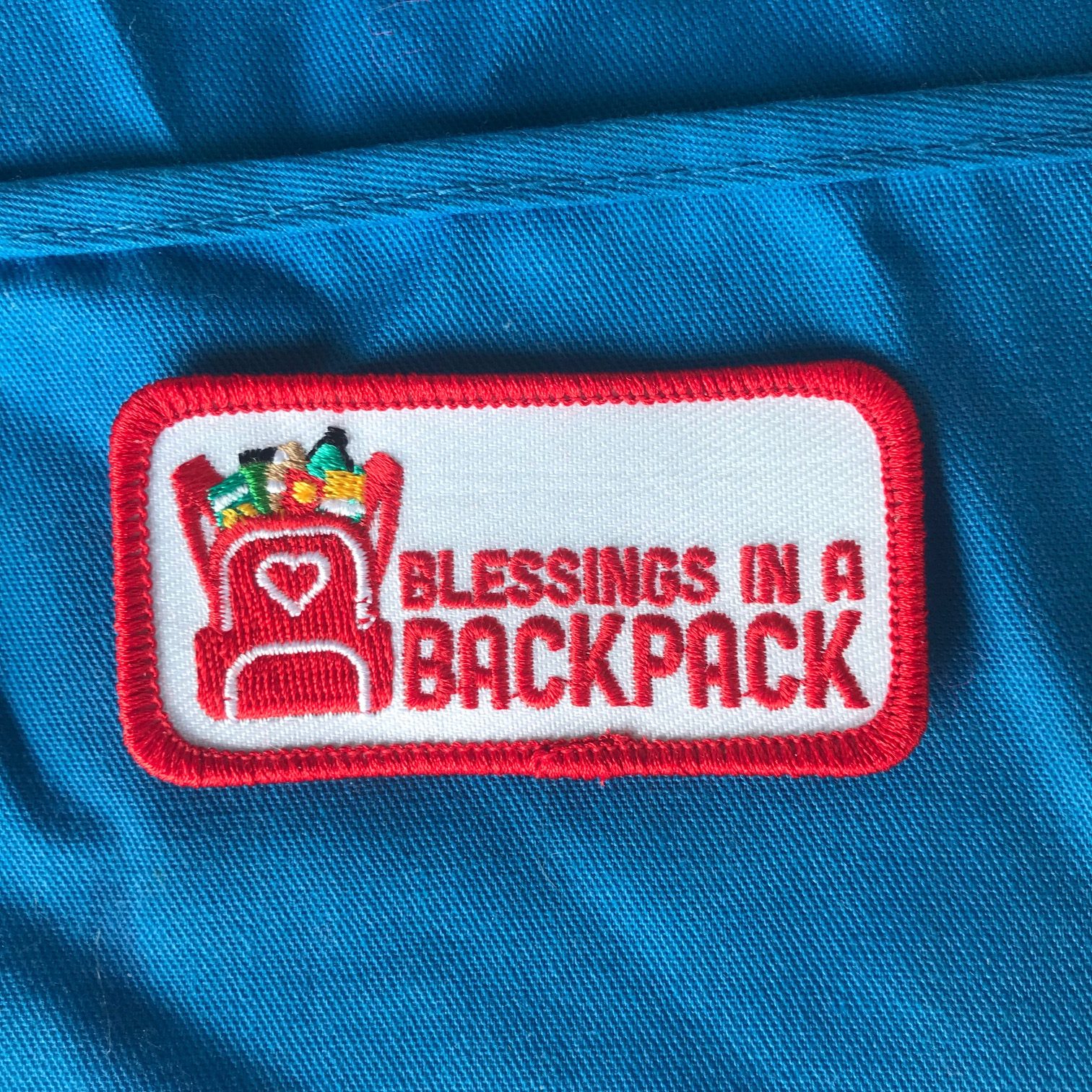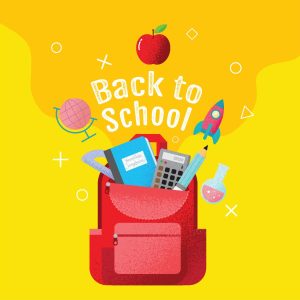 FAST FACTS
Back to School!
Central Florida students have all returned to school. As kids are digging into their studies, let's remember the forgotten school supply that makes a huge difference for students.. FOOD! Please join us in supporting our programs.
Our Waitlist Is Growing
We have many schools on our waitlist with needs ranging from 10 students to 200.  For more information on sponsoring a school or a classroom, please contact us at sarahcarlson@blessingsinabackpack.org or (407) 607-6599.
Did you know you can sponsor a local child for only $11 a month?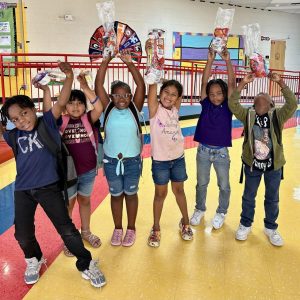 YOUR IMPACT
The 2022-23 Impact Report is out, and here are some highlights:
5,765 children served
211,700 hunger-free weekends
1,400 volunteer hours
You continue to have a positive impact on Central Florida students & we cannot thank you enough!
Make an impact and create encouraging notecards!
Do you know a high school student looking for Bright Futures service hours? We always need encouraging note cards for our students' Blessings bags!
Find downloadable templates and helpful tips by clicking here
UPCOMING EVENTS
November 28
1 month notice
Your group's packing event!
December
Talk of the Town Round-Up Campaign
December 6
Talk of the Town Round-Up Dinner
February 19, 2024
Join an Event Committee
We are looking for help planning upcoming events! Lend a hand to help us feed kids on the weekends.
Upcoming events include:
Talk of the Town Dinner
Golf Outing at Alaqua
JOIN THE JUSTIN ROSE BIRDIES FOR BLESSINGS BRIGADE:
Justin is heading to the Ryder Cup on Team Europe. Let's celebrate by feeding kids this weekend!
Justin Rose made 88 birdies and two eagles between 4/1/23 and 6/30/23

Make a donation based on the number of birdies and eagles he made.
We feed Orlando area children.
You are now a member of the Justin Rose Birdies for Blessings Brigade!
New Brigade members will be recognized on the Orlando Blessings website, social media, and in our quarterly e-news!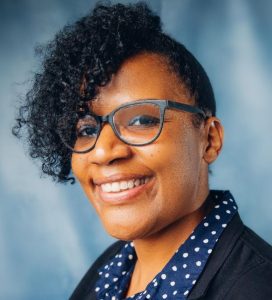 We are proud to welcome LaKeisha Staten to our Advisory Board
LaKeisha has been in education for over 16 years as a teacher, special education case manager, high school counselor, and licensed mental health therapist. She is invested in improving the public education system for all students, but especially those who are members of marginalized groups.
We are thrilled to gain her perspective, and with her help, feed even more kids in Central Florida on the weekends. Please help us welcome LaKeisha to the
Blessings
team!
Vera Bradley Gives Free Gift With Donation to
Blessings
This back-to-school season, get an exclusive Vera Bradley Backpack Bag Charm FREE with your donation of $10 or more to Blessings in a Backpack – while supplies last!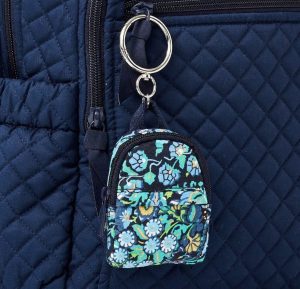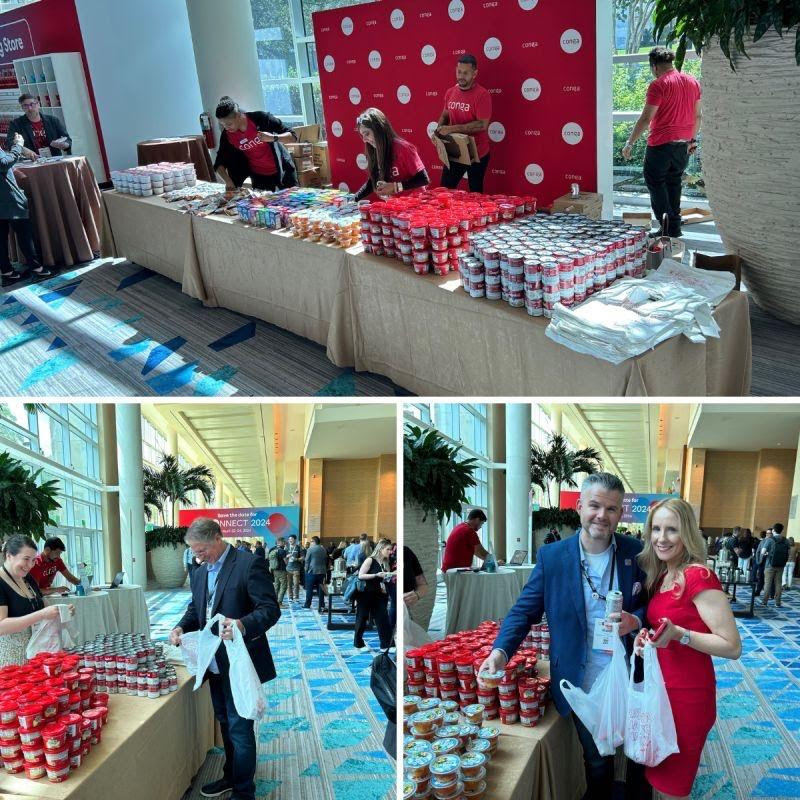 Thank you to Conga & Salesforce for another 500 hunger-free weekends!
At their Conga Connect conference in April, attendees from Conga and Salesforce teamed up to pack 500 bags of weekend nutrition for Central Florida kids, bringing their grand total to 1,250 hunger-free weekends!
A huge thanks to the wonderful people who helped to pull this together. The 500 bags of food were given to students at Pine Crest Elementary in Sanford, Spring Lake Elementary in Ocoee, and Lockhart Middle School.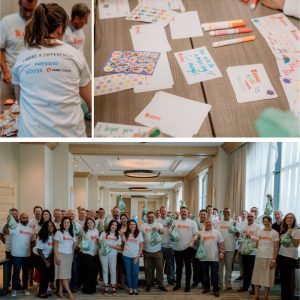 Presidio, Pure Storage, and Alteryx join forces to feed kids on the weekends!
At a recent conference in Orlando, the leadership teams from Presidio, Pure Storage, and Alteryx worked during their lunch hour to ensure that kids at Boggy Creek Elementary had enough to eat over the weekend.
This team packed 250 bags of food, providing a month of hunger-free weekends for students facing food insecurity.
Thank you all!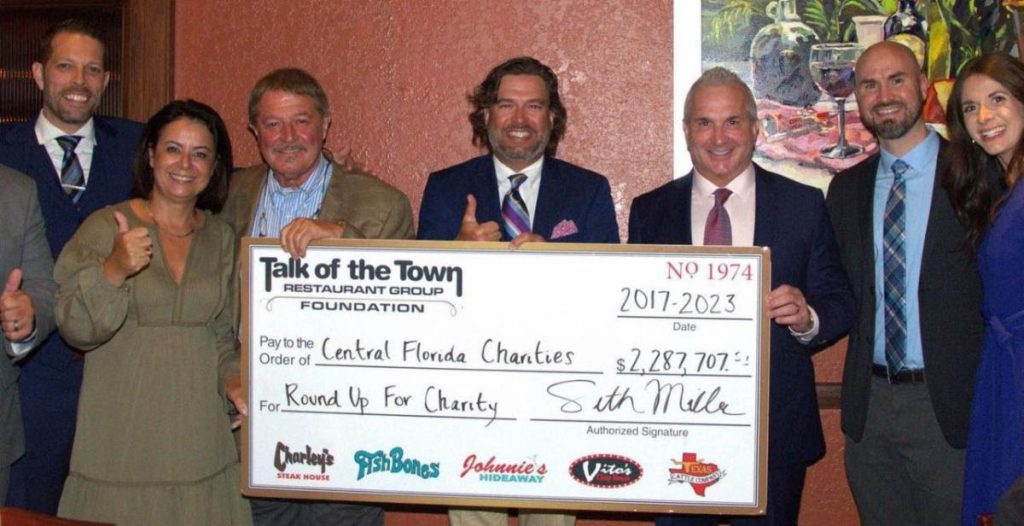 Talk of the Town Restaurant Group Foundation celebrates more than $2 million donated to local charities
We were so grateful to be included in their celebration! The evening resulted in an additional $5,000 gift to help us feed kids on the weekends in Central Florida.
Reflects giving from April 1, 2023 to June 30, 2023
$100,000 and Up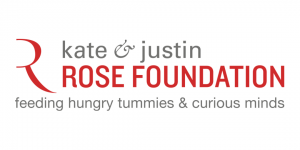 $50,000 – $99,999

$10,000 – $24,999
Elite Island Resorts
$5,000 – $9,999
Atlantic Beach Urban Farms, LLC
Excel Sports Management*
Thomas Ryan
$2,500 – $4,999
The Broadmoor House, LLC
Conga
Tiffany & Co.*
Valley Bank
Judd Webster
$1,000 – $2,499
David Berlin*
Mr. & Mrs. David E. Carling
Sarah and Eric Carlson
Frank Dabtosu
Diana Griffin
Lynne & Stan Hildebrand
The Dr. P. Phillips Foundation
Signature Wealth Partners
Bryn Thomas
$500 – $999
Nemours Children's Health
PRP Wines International*
SMPS Central Florida
WESH 2
THE JUSTIN ROSE BIRDIES FOR BLESSINGS BRIGADE
Anonymous Donor
David Mitchell
Charles Young
*Denotes In-Kind Donor