Tackling weekend childhood hunger this Thanksgiving and beyond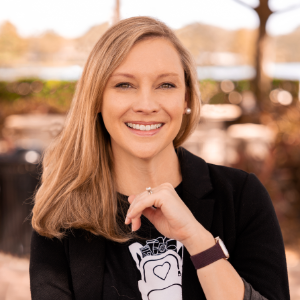 From the Orlando Sentinel, read the full article here.
In November, as the days grow colder and families across the United States prepare to gather for Thanksgiving, the issue of hunger takes on a poignant and pressing significance. While Thanksgiving is traditionally a time of abundance, marked by hearty feasts and gratitude for the year's blessings, it's important to remember that not everyone has the privilege of filling their tables with a bountiful spread.
For many, this month serves as a stark reminder of the persistent issue of hunger.
November 13-21 is National Hunger and Homeless Awareness Week and provides an opportunity to reflect on the importance of giving back and supporting those in need.
According to CNBC, nearly 13% of American households were food insecure in 2022. That means some 17 million families, or 1 in 8 U.S. households, struggled to meet their nutritional needs at some point in the year, according to a new report by the U.S. Department of Agriculture.
Here in Central Florida, Feeding America found that 18.3% of children live in food-insecure households. That means one in every five children in Central Florida leaves school on a Friday afternoon and doesn't have food again until they return to school on Monday morning.
Blessings in a Backpack is a nonprofit that mobilizes communities, individuals, and resources to provide food on the weekends for elementary school children who might otherwise go hungry.
School lunches play a crucial role in promoting social equity. They ensure that all students, regardless of socioeconomic background, have access to at least one nutritious meal daily. This helps level the playing field for students with insufficient food resources at home.
Blessings in Backpack Orlando serves students in Orange, Seminole, Osceola and now Lake counties, filling that 65-hour weekend meal gap to ensure kids have the nutrition they need to show up to school Monday morning nourished and ready to learn.
As the managing director of Blessings in a Backpack Orlando, I see firsthand the need as families continue to be burdened by increased prices at the grocery store. Principals in our service areas in Central Florida call requesting our support for families in need in their schools. We are often forced to place schools on waiting lists as the need grows and resources remain limited.
Currently, 18 schools are on our waiting list across the four counties we serve. That means nearly 1,800 children need weekend meals in our community this school year.
We applaud our partner, Orange County Public Schools, for introducing free breakfast and lunch for all students earlier this school year.
This continues to be a huge support for so many families.
Blessings Orlando looks forward to continued collaboration with our school district partners to keep filling the weekend meal gap.
I am encouraged by the efforts of government, nonprofits, and the individuals and volunteers who support our mission daily. But more still needs to be done to ensure no child goes hungry this school year. Food insecurity deprives children of the nutrition they need to grow, learn, and thrive. It's a problem beyond food scarcity — it impacts a child's physical health, cognitive development, and overall well-being.
As concerned citizens, we have a moral obligation to address this issue and work towards a future where no child has to experience the pain of hunger well beyond the holiday season.
Sarah Carlson is the managing director of the Orlando Chapter of Blessings in a Backpack.